Financial Policy
Thank you for choosing Sonoran Hills Dental. Our primary mission is to deliver the best and most comprehensive dental care available. An important part of our mission is making the cost of optimal care as easy and manageable for our patients as possible by offering several payment options.
Payment Options
We now accept both Apple Pay and PayPal! Get 6 months interest-free payment options through PayPal.
You can choose from:
Cash
Check
Visa
MasterCard
Apple Pay
PayPal
We offer a 10% self-pay discount to patients not utilizing dental insurance or discounted fee plans.
We offer a 5% pre-pay discount to patients who pay for their treatment with cash, check or credit card prior to beginning care for out of pocket expenses of $1000 or more.
Convenient Monthly Payment Options from CareCredit
Allow you to pay over time
No annual fees or pre-payment penalties.
Please note: Payment is due at time of service.
For plans requiring multiple appointments, alternative payment arrangements may be provided.
If you choose to discontinue care before treatment is complete; you will receive a refund less the cost of care received. Not to be combined with other discounts and some discounted fee plans.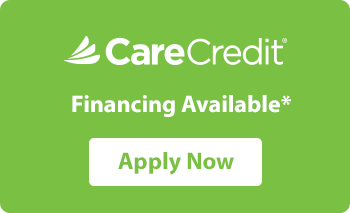 Patients with Dental Insurance:
You will be provided with an estimate of what your insurance company is likely to reimburse based on plan information provided to us by your insurance company. However, your insurance company reserves the right to approve, deny or pay an alternate amount for services; therefore our estimate may differ from actual payment. We will collect your estimated patient portion at time of service.
Any fees not paid by insurance are the patient's responsibility.
Ask about our In Office Discounted Fee Plan